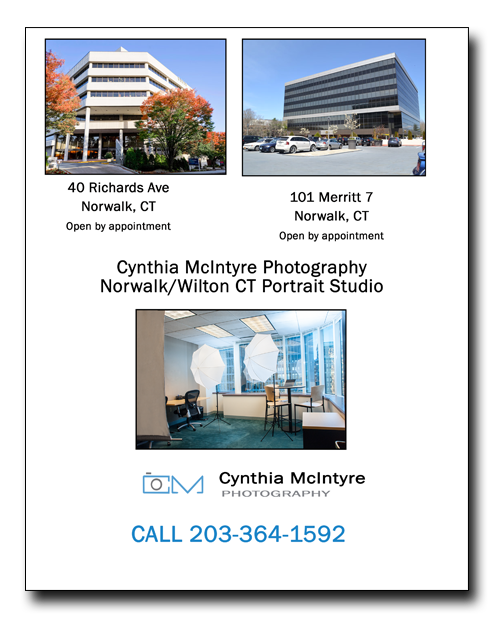 Your headshot for use on business websites, LinkedIn, emails, business cards, etc is an important part for your professional identity or "personal brand." Your business or acting headshot speaks volumes about you! What does your current business headshot say about you? Was it taken by your wife while you were standing against a solid colored wall in your dining room at home? It is by looking at your headshot that your potential clients receive their first impression about you. In fact, this first impression is formed in less than a second!
A headshot is a first impression!
If so, your headshot may say something negative about you— your eyes may not be visible due to shadows or you may have an insincere look on your face. The mere fact that it was not taken by a professional photographer may tell the viewer that you are not very serious about your profession. Take control of your business headshot!
Cynthia McIntyre understands how to interpret your body language in a business headshot. She will pose you in such a way that you look professional and confident. At the end of your private session with Cynthia, you will review your proofs with Cynthia on her laptop. She will teach you to look at your body language and teach you how to interpret it. You can then select the one that says what you want it to say about you.
Cynthia McIntyre, the Norwalk CT Photographer, had two portrait studios in Norwalk conveniently located off 95 and on Route 7. Contact her to schedule a session at the one that is nearest to The Norwalk CT Photographer portrait studios are only open by appointment.
CALL 203-364-1592
Cynthia McIntyre Photography
40 Richards Ave
Norwalk, CT
–o–
Cynthia McIntyre Photography
101 Merritt 7
Norwalk, CT