Tampa St Petersburg and Sarasota Headshot Portrait Studios
Cynthia McIntyre Photography has 12 headshot portrait studios in Tampa, St. Petersburg and Sarasota Florida for the convenience of business men and women working near by.
It takes only 45 minutes to receive a high quality professional business headshot, executive portrait or acting headshot from Cynthia McIntyre Photography. Cynthia's headshot portrait studios are only open by appointment and she is frequently booked up to 2-3 weeks in advance so it is advised that you allow time before you are in dire need of your headshot. She works Monday through Friday.
Cynthia also works on location so she is able to bring her portable studio to your office to create studio quality business headshots. She will bring all needed equipment so you need only provide adequate space. Group discounts are available for more than 3 business headshots at the same location.
Tampa St Petersburg and Sarasota Headshot Portrait Studios
For more info or to schedule a session call 813.369.5545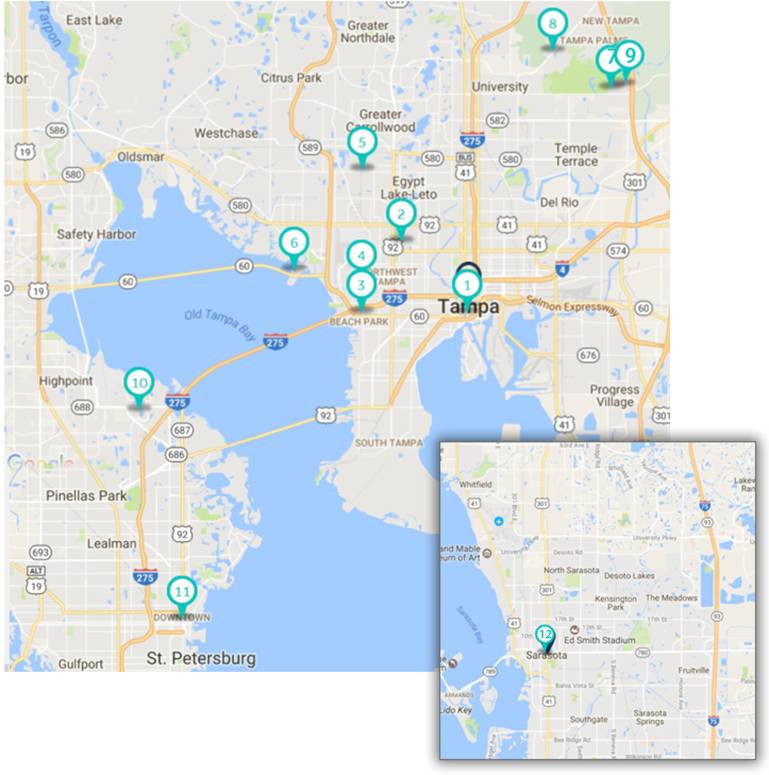 OPEN BY APPT ONLY
2) 4511 North Himes Ave, Tampa, FL
3) 4830 W. Kennedy Blvd,
Tampa, FL
4) 2202 N. West Shore Blvd, Tampa, FL
5) 8270 Woodland Center Blvd, Tampa, FL
6) 3001 North Rocky Point Drive East, Tampa, FL
7) 7320 East Fletcher Ave, Tampa, FL
8) 15310 Amberly Drive , Tampa Palms, FL
9) 8875 Hidden River Parkway, Tampa, FL
10) 970 Lake Carillon Dr, St Petersburg, FL
11) 360 Central Avenue, St. Petersburg, Florida
12) 1990 Main St,
Sarasota, Florida
.
For more info or to schedule a headshot session call 813.369.5545 (We only book over the phone)