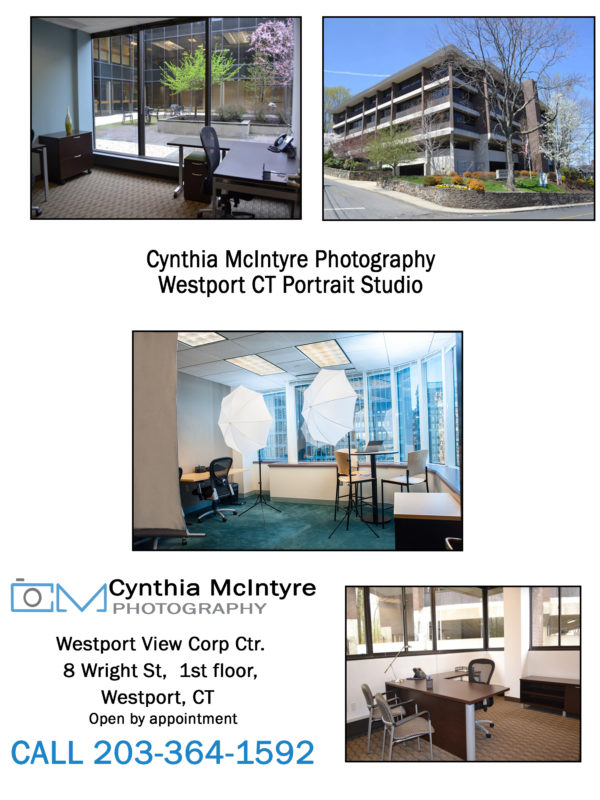 Are you terrified at the thought of having headshot created for your company's website?
Do you consider yourself unphotogenic? Are you photo-phobic?
Cynthia McIntyre, the Westport CT Photographer understands the needs of a business man or woman when they need a professional business portrait or headshot. She will assist you in feeling comfortable about your portrait session by providing information about how to dress for your session and listen attentively as you describe your use of the image. Together, with Cynthia McIntyre, the Westport CT Photographer, you will plan the perfect portrait session so your final image will meet your needs and represents your personal brand in a positive manner.
During your portrait session, Cynthia will provide direction regarding how to pose so you look confident and successful (as well as younger!). Her sessions are relaxed and stress free- there is no pressure just great headshots! Laughter is frequently heard coming from her portrait studio and clients often say "that was fun" as they walk out the door at the end of their portrait session.
Clients frequently report, "I do not look good in photos" and then after Cynthia has worked her magic with the camera, posing and photoshop, those same clients are overwhelmed how great they look in their final business portrait or headshot!
Multiple Headshot Studios in CT and NY
Cynthia McIntyre, the Westport CT Photographer, has multiple studios throughout CT and NY. However, her Westport portrait studio is her main studio and as such the sight where she does a variety of photography in addition to headshots and business portraits. This studio is conveniently located off I95 exit 18 (the Sherwood Island Connector) on Post Road East.
The Westport CT Headshot Photographer
Cynthia McIntyre Photography
8 Wright St, 1st floor
Westport, CT
CALL 203-364-1592
open by appointment only