Is Your LinkedIn Profile Photo a Lie?
New re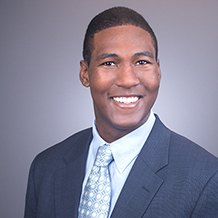 search concludes that your LinkedIn profile photo can represent you in a variety of positive and negative ways.
The researchers at PhotoFeeler present cutting edge findings about your profile photo in the article "Every Profile Photo is a Lie (New Research from our Academic Partner).  In this article they submit the facts that while you cannot change your face, you CAN change how a person perceives your personality based on how you are presented in the photo.  This article serves as confirmation for that which I have proven time and time again with my headshot clients – I can make anyone look GREAT in a headshot.  That is why I am known as the Headshotologist ;-).  I assist my clients then to select an image that reflects their personal brand.
Accordingto research published in Psychological Science, "Our finding suggest that impressions from still photos of individuals could be deeply misleading," according to the author of the study, Alexander Todorov from Princeton University. Prior research confirms that a first impression about a person's personality is made after looking at a photo for only a brief period.
"The findings suggest that the images we post online can affect us in unexpected, and undesired, ways, subtly biasing other people's decisions."
They found that different images of the same person can be interpreted quite differently.  They also found that participants evaluated the images differently based on where they were posted. For example an image posted on an online dating profile was viewed differently than one used for a political campaign.
The human face can reflect many different emotions and expressions.  The key to finding the best headshot for use online is to select one that reflects the characteristics that you perceive to be important to you based on where it is to be posted.
For more info, you can view data and materials from the research athttp://tlab.princeton.edu/publications/todorovandporterdataandstimuli/.
With 17 portrait studios throughtout CT and NY, Cynthia McIntyre produces more headshots or LinkedIn profile photo than any other photographer in CT or Westchester NY.  For more info call 203-364-1592 or visitwww.CynthiaMcIntyre.com